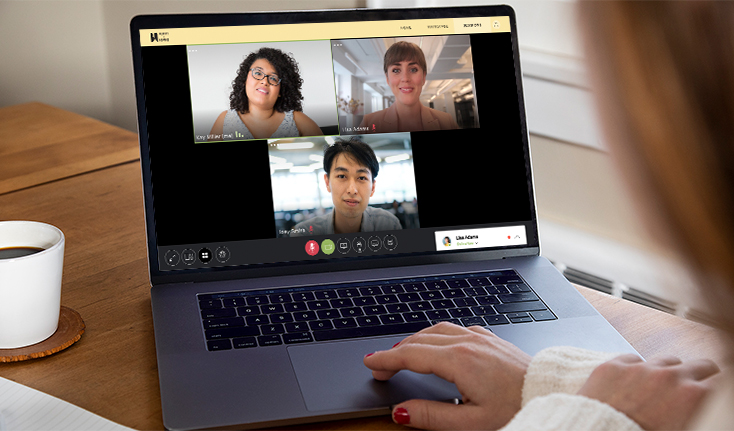 ---
---
Meeting and event planners know that the key to a successful event is to create moments that foster connection and provide a lasting impression.
These moments are not limited solely to grand gestures, but can often occur in the small touches before, during, or after events – as attendees interact with each other and event presenters, as they participate in a more collaborative two-way exchange to examine shared curiosities.
These small moment experiences are just as important (if not more) for virtual events, as they are for live events. To provide a venue for these exchanges within Convene Studio, we leveraged 10+ years of events experience to build our Breakout Rooms feature, a space for attendees to join smaller sessions in order to discuss topics in a focused, intimate, and friendly setting.
Here's everything you need to know:
Breakout rooms are listed in the agenda on an event's landing page, where upcoming details on breakout rooms' availability and status are shown. Attendees can join the breakout directly from their browser or phone (mobile users will need to download software to use their microphone), and once joined, attendees can adjust their settings to view others within their Breakout Room.
The grid view, (or the "Brady Bunch view," as we like to call it at Convene) shows all of the attendees present, and the active speaker amplifies the view of the person who is participating in the conversation.
There is a chat feature to send written messages to other attendees, and you can also screen share presentations or pre-recorded videos easily.
If you need help moderating a breakout, Convene has add-on options to ensure someone is available to support you as needed.
Convene's Implementation team can also help planners integrate breakouts, as well as record the breakout to make the sessions available for those who couldn't attend or simply need a content refresher.
These sessions can also be limited to a specific segment of users with various privacy settings. When the breakout ends, attendees are automatically sent back to the main stage to rejoin the larger event in progress.
More to Come
To improve the Virtual Meeting's flexibility in accommodating a wider range of sessions, and two-way video collaboration within Breakout Rooms, we're planning several exciting updates expected to launch later this year. At the core of these updates is a new session player that will drive one-on-one video chats, in addition to scheduled and ad-hoc breakout sessions. This session player is 100% browser-based, so all users — hosts, moderators, and attendees — can access the session directly within the event site on desktop, mobile phones, and tablets.
We're also experimenting on how these features can cross into the main stage to improve audience engagement for events that want a more interactive keynote, as well as to bring some of the "main stage look and feel" into sessions, with production elements such as branded graphic features.
Designed by Planners for Planners
Our team incorporates decades of meetings and event experience and a passion for hospitality into how we think through and build our platform. Do you have comments, thoughts, or suggestions for our platform? Our team thrives on feedback and we take every note into consideration when building our product development roadmap. We'd love to hear how you envision taking your events virtual (or hybrid), and how breakout sessions can support your vision for your event's objectives.
To let us know what you think, email your ideas to info@convene.com, or get in touch with one of our Sales Reps.
If you'd like to stay in the loop with future releases and additional virtual event insights, subscribe to our mailing list and check back in with this blog.
---