Company News
Convene's 2018 Year in Review
Posted January 4, 2019
By Convene
---
---
Before diving into the new year head first, we wanted to take time to reflect on what Convene, with the help of our wonderful clients, partners, and investors accomplished together in 2018. It was a year of tremendous growth as an organization—here are some of the things we are most proud of!
Launching new products and services  
2018 saw us evolve from a meeting and events company to full-service workplace provider. Staying true to our hospitality DNA, entrepreneurial spirit and landlord-focused partnership model, we officially launched Convene Workplace in three cities, acquired a technology platform, launched a new service offering—Managed Workplace by Convene—and finished up the year by opening our first private club, Club 75 by Convene. These new offerings provide new and exciting ways for us to expand the Convene platform in the years ahead.
Hiring our 500th employee (and counting!)
Team Convene started the year with 325 members and we ended with 550! We couldn't be more proud of the team we've built.
Even with all this growth, we stayed focused on our culture. We were honored to be named on multiple lists of the best places to work:
Interested in being a part of our team? We're hiring!
Growing our footprint across the country
Convene's strategy has always been "more places, more ways." This year, we grew from 15 locations in four cities to 22 in five cities—soon to be six! Our first location in Chicago will be opening at the end of the January, and there's even more growth ahead.
Raising our series D funding
Thanks to our incredible investors, Convene secured $152M in our series D funding round in July. We're proud to be one of the most well-funded platforms in the flexible workspace industry, but we're most proud of what that financing allows us to do—go above and beyond for our clients and our team.
Winning awards
We were proud to be awarded "Top Innovator" at the MIPIM PropTech Awards in NYC this year.
We were also honored to be named to Inc. Magazine's list of 5000 Fastest Growing Private Companies and Crain's New York Tech 25 List, a list of the most well-funded companies powered by technology in NYC.
Our people were also recognized for being outstanding and innovative leaders. Chris Kelly, Convene's co-founder and vice chairman, was named CoreNet Global's Young Leader of the Year and one of BizBash's Top 500 People in Events. Brad Kay, Convene's chief brand officer, was named one of Forbes Top 50 CMOs.
Hosting more events
We hosted 6,842 events for 333,363 customers around the country. Of course, we're incredibly grateful to our wonderful clients for trusting us to host their most important meetings, and giving an industry-leading NPS score of 91.
More Catalyst readers
Readership on Catalyst grew to all-time highs, with over half a million visitors. Our most-read articles include:
We shared lots of behind the scenes looks and inspiration on Instagram. Here's our top nine most liked photos: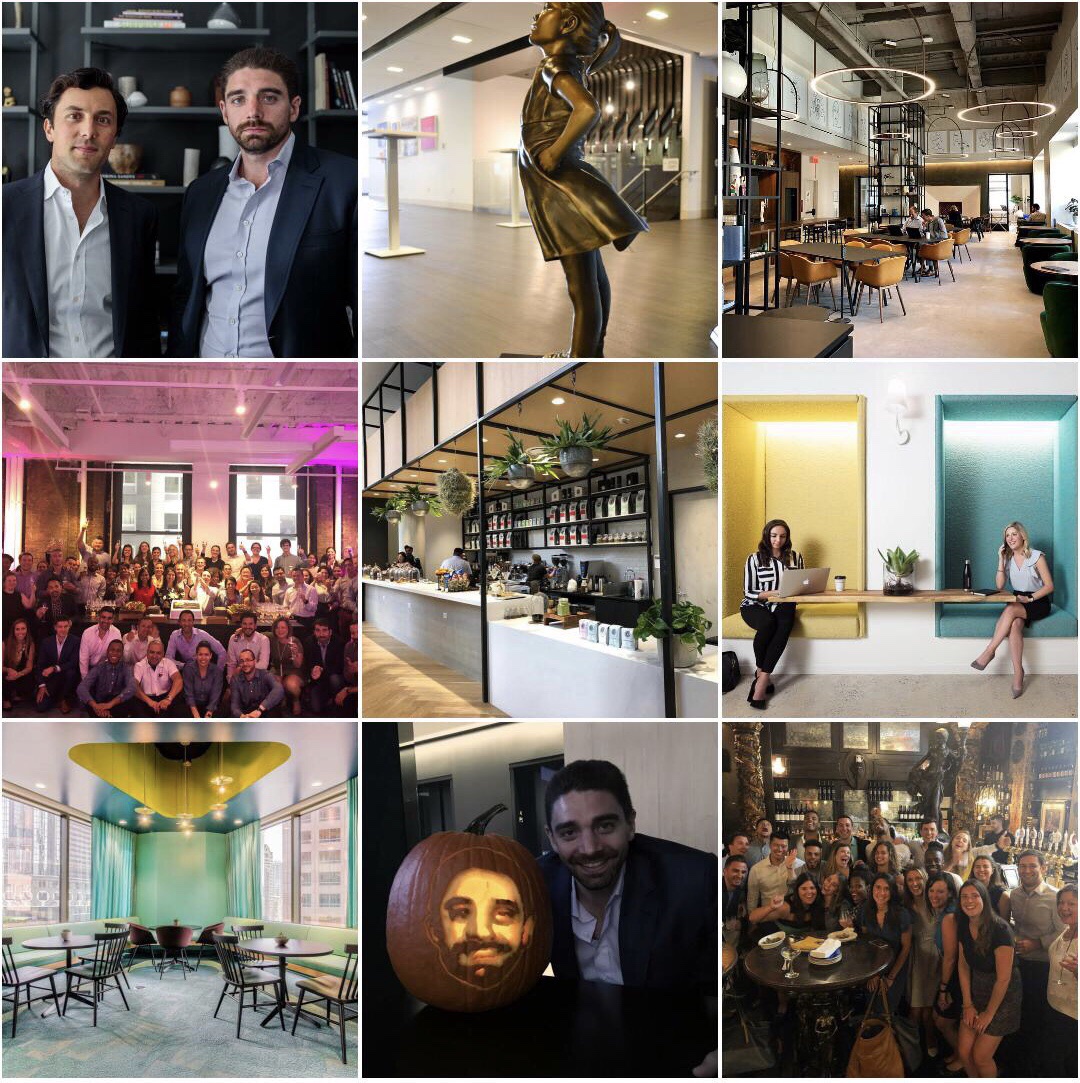 Thank you to our team, investors, partners, and most importantly our clients for an incredible 2018. We're looking forward to an even bigger 2019!
---