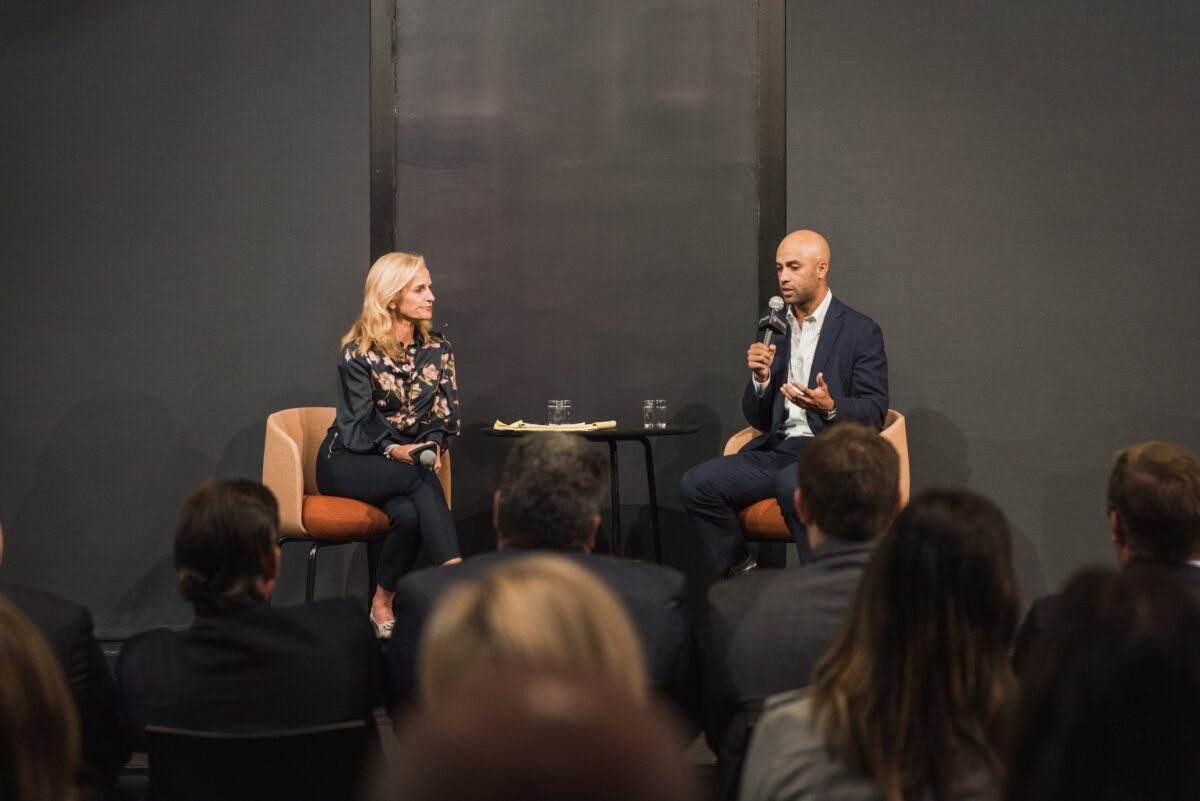 Company News
Tennis Legend Shares Lessons From Wins and Losses at Convene One Liberty Plaza
Posted August 29, 2019
By Andrew Littlefield
---
---
Amidst the excitement of the US Open in New York City, tennis legend James Blake, on behalf of Thuzio, came to Convene One Liberty Plaza to share stories from his career and lessons learned on and off the court.
After breaking his neck in 2004, followed by an extended illness and the loss of his father, Blake fought back to return to the tennis court, playing in one of the most memorable matches in US Open history just one year later.
"I was out for a long time and didn't know if I'd ever come back. The next year was when I played Andre Agassi in the quarterfinals," recalled Blake. "I think what made that possible was that I didn't look that far ahead. If I had thought a year earlier, 'You know what, next year, I'll probably be in the quarterfinal in front of 20,000 people, possibly getting back into the top 20 in the world and doing things I had never done before in tennis,' I would've thought that's way too far away, that's so daunting, I'm not even going to start.
"(Instead) I thought about what I can do every day to get better. Some days, when I was sick, what I could do sometimes was get up, walk to the fridge, walk to the couch, and that was about it. The next day, maybe I can walk out to the garage. Then the next day down the block. Then I can get out on the court for five minutes before my eyes start getting hazy and I get a little dizzy. What can I do every day that gets me better? Before you know it, you're back on tour."
See more highlights from Blake's interview below, and check out the event photo album on Convene's Facebook page.
---