---
---
So you've been tasked with planning an event.
Maybe you volunteered, maybe you were volun-told. Either way, you've got your work cut out for you now.
Being a first time event planner can seem daunting at first. With so many moving parts, it's difficult to know where to start and what to measure in order to make sure your event will be a success. It may seem like you need to wear multiple hats to pull this thing off, but by measuring these 7 KPIs (Key Performance Indicators), you will not only be able to plan an awesome event, you will also be able to justify your strategy and show why the event worked.
KPIs vary according to what your overall goals are. Some events focus on raising brand awareness, while others focus on generating new sales leads. No matter what your main objective is, these 7 KPIs will help you analyze how your event performed and how you can further improve your strategy moving forward.
Event planning may be one of the most stressful jobs on the planet, but when done right, it can also be one of the most rewarding. Here's what first time event planner should be measuring for event success: 
Ticket Sales
This might be the most obvious KPI that every event planner focuses on. The number of ticket sales indicates how many people are interested in your event, and measures the overall revenue you generated.
Make sure to pay attention to the number of total ticket registrations you receive and track them across future events you may plan as well.. This will measure sales performance and help you analyze why certain months may have performed better than others.
Once all tickets have been sold and registration is closed, you can compare the number of ticket sales you received for the event and compare them to the number of ticket sales you received during previous events. The gap between these numbers can indicate which events interest your audience the most and how successful your outreach campaigns were.
Event Check-Ins
Despite all of our best efforts, it's inevitable that a certain percentage of registrants won't actually check-in on the day of the event (what's known in the event planning biz as "attrition rate"). Whether people have family emergencies, last minute plan changes, or they simply change their minds, as an event planner, you need to be able to compare the number of registrants and the number of attendees.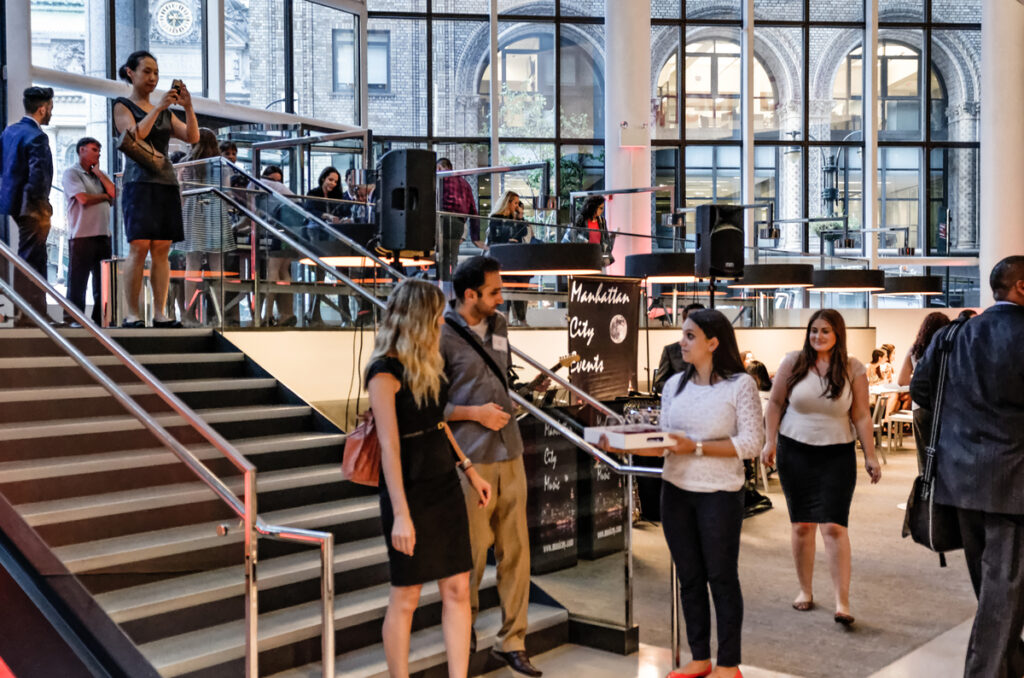 Understanding your attrition rate is vital for improving future events.
If there is large gap between the number of people who register for your event and the number of people who check-in, you can explore this data further to understand why certain people who said they would attend, didn't.
Possible reasons for why more people registered than attended:
Poor ad targeting:

A paid advertisement that performed well but targeted the wrong audience, for example, individuals who live far away from your event.

Ineffective lead nurturing campaign:

If you don't effectively nurture your leads who registered, many may forget about the event and not attend.

Low risk:

Ticket types may influence whether a registrant attends the event or not. For example, if a ticket is free or heavily discounted, registrants may feel there is little risk in not attending the event.

Last minute registration:

Those who registered last minute may not have evaluated certain logistics such as travel costs and hotel availability.

Emergency:

Life happens—registrants may experience personal or professional emergencies that prohibit them from attending your event.
Being able to measure the number of attendees at each event can better inform your future strategy and the success of your targeted outreach.
Attendee and Sponsor Satisfaction
Every first time event planner wants to know that the people who attended their event were happy and would recommend it to their friends. You may have exceeded or reached your target number of attendees or sponsors, but did people really have a good time?
Co-founder of UBREW, Wilf Horsfall put it perfectly when he said, "Satisfaction is the unicorn you should be hunting for when pouring over your metrics." Often, attendee satisfaction is more indicative of success than the number of tickets you sold.
According to Bizzabo, 84% of event professionals look at attendee satisfaction to measure event success. How do you measure satisfaction? Most professional event planners send surveys before, during, and after the event to understand what interests their audience. Post-event surveys are a great way of gauging how your audience's overall experience. Create a survey with simple questions using a one-10 scale in order to measure how satisfied your guests were.
Attendee satisfaction can be measured with tools like the NPS survey.
NPS (Net Promoter Score) is used by many event planners to measure customer satisfaction and collect feedback from attendees. This score measures the likelihood that an attendee would recommend an event to someone else.
While you can issue a survey with several questions to attendees, NPS surveys usually consist of only one question: "On a scale of 0-10, how likely are you to recommend [event] to a friend or colleague?" You can also include a follow-up question to identify pain-points or successes like, "Why did you choose this ranking?" All responses from the first question are then categorized into three groups:
Promoters: Surveyors who answer between 9 and 10

Passives: Surveyors who answer between 7 and 8

Detractors: Surveyors who answer between 0 and 6
Promoters are loyal customers who want to share your events and speak about your brand with their friends and colleagues. Passives are on the fence and can become promoters or switch over to one of your competitors. Detractors are unhappy customers who can actually damage your brand by sharing negative experiences with others.
Count the number of responses you received in all three categories and then calculate your NPS by subtracting the percentage of detractors from the percentage of promoters. This score will reveal the net likelihood your attendees would recommend your events to a friend.
To learn more about NPS, take a look at HubSpot's Ultimate Guide to NPS.
Customer Loyalty
Many people attended your event and loved it, but will they attend another one? Understanding and building loyalty is a crucial KPI for any first time event planner. Events are one of the best ways to build brand loyalty, because you get the chance to engage with people on an emotional and personal level.
According to Joey Kercher, CEO of Air Fresh Marketing, "The connection between the customer and the live person at your event can help put a face on your brand and establish an emotional response to your brand."
One of the first things you should look at when registration is complete is how many registrants also attended your previous events. Then calculate how many people who checked-in are returning attendees.
Having a large number of loyal customers is a good indicator of how successful your events are, and can ultimately generate more revenue for your company. When people experience personal interaction with a brand, they are more willing to identify with them. According to EMI & Mosaic, 84% of event attendees say that they have a more positive opinion about the company, brand, product or service being promoted after the event and 70% of users become regular customers after an experiential marketing event.
Customer loyalty is an important metric to look at when measuring how your events influence the way your current customers feel about your brand.
Social Media Engagement
Customer loyalty also touches upon how engaged they are with you before, during, and after the event. Social media is a strong indicator of customer engagement.
How many attendees used your hashtag? How many people shared images or videos from your event on social media? How many people tagged your location in a picture on Instagram?
It's not enough to tell people to use your hashtag—give them something worth posting about.
When measuring social media engagement, use tools such as Sprout Social or Hootsuite, to help you analyze the data and the success of your campaigns. You should measure engagement habits like the number of social shares and hashtags you received, the number of likes and comments on all event posts, and more.
Make sure to make a hashtag that is simple, easy to remember, and unique. You can also incentivise customers by having social media contests, or simply displaying a live tweet feed during your event on a big screen. Make sure that your social outreach is diverse across many channels and is easily measurable. The more people you engage, the more people you will reach.
Lead Acquisition and Follow-Up Activity
Once your event is over, measuring lead acquisition and follow-up responses can prove the overall ROI of your event. Whether you are looking to increase brand awareness, sales, or thought leadership, see how your attendees interact with you once the event ends.
Measure how many new referrals you received from the event and how many people signed up for your services, programs, or a demo of your product after attending. Also look at the rate of social media engagement up to one month after the event is over—are people still using your hashtag and spreading awareness?
If relevant, make sure your sales team is engaging with attendees after the event and that they are being targeted in a follow-up email marketing campaign in order to continue the conversation.
Revenue vs. Expenses
How do your overall expenses compare to the revenue you generated? Remember, ticket sales are not the only factor that determine revenue—event revenue can come in the form of sponsorships sold, merchandise purchased, or sales leads generated.
It's helpful to have target goals for how much you plan to spend and how much revenue you plan to generate. Once the event ends, you can measure your revenue and expenses to see how they compare to the benchmarks you set. What do these numbers tell you about current market trends and your overall performance?
These metrics are super important to investors and sponsors and can lead to increased funds or resources for future events.
Insights from an Expert Event Planner
When asked which KPIs matter most to her, Liz Lathan, Program Director of Event Marketing at IBM told us, "When we focus on KPIs we look at it from two sides. The first is making sure we have metrics around the execution of the event. For example, we use NPS surveys to measure customer satisfaction, which is definitely a key component to see if customers will come back next year and recommend our event to a colleague. From the business side, we look at proprietary conferences or demand gen events to see if they are creating leads that will generate revenue opportunities. We track all leads from event participation through the sales funnel from identification to opportunity to a sales win."
Event planning can be tough just because of the number of stakeholders and third-parties you have to rely on to make everything come together. But all that means is that advance planning and organization is more vital to your success than perhaps any other role you might play.
"I love event marketing because from my perspective, events are the epicenter of all marketing, sales, and product teams," says Lathan "It is the one place in a company where all of those different departments come together for a common purpose."
---