Office
Classic-Garage Turned Home-Office Has Space for Productivity, Creative Energy
Posted December 19, 2018
By Andrew Littlefield
---
---
I have a coworker who can sit for hours at her desk and crank out work. No music, no distractions, just heads down for an entire afternoon.
I am decidedly not one of those people. I simply can't sit still in silence all day and be productive. I need movement, creative inspiration, sunlight, a change of scenery. Otherwise, I'll find myself staring at a blinking cursor on a blank Word doc for hours. My coworker must think I get nothing done, because I get up every five minutes to walk around, refill my coffee, find the perfect Spotify playlist, or stare out the window. (I swear, I'm actually productive though.)
Which is why this incredible home office in Southern California caught my eye.
All photos by Stephen Schauer, courtesy of Knowhow Shop.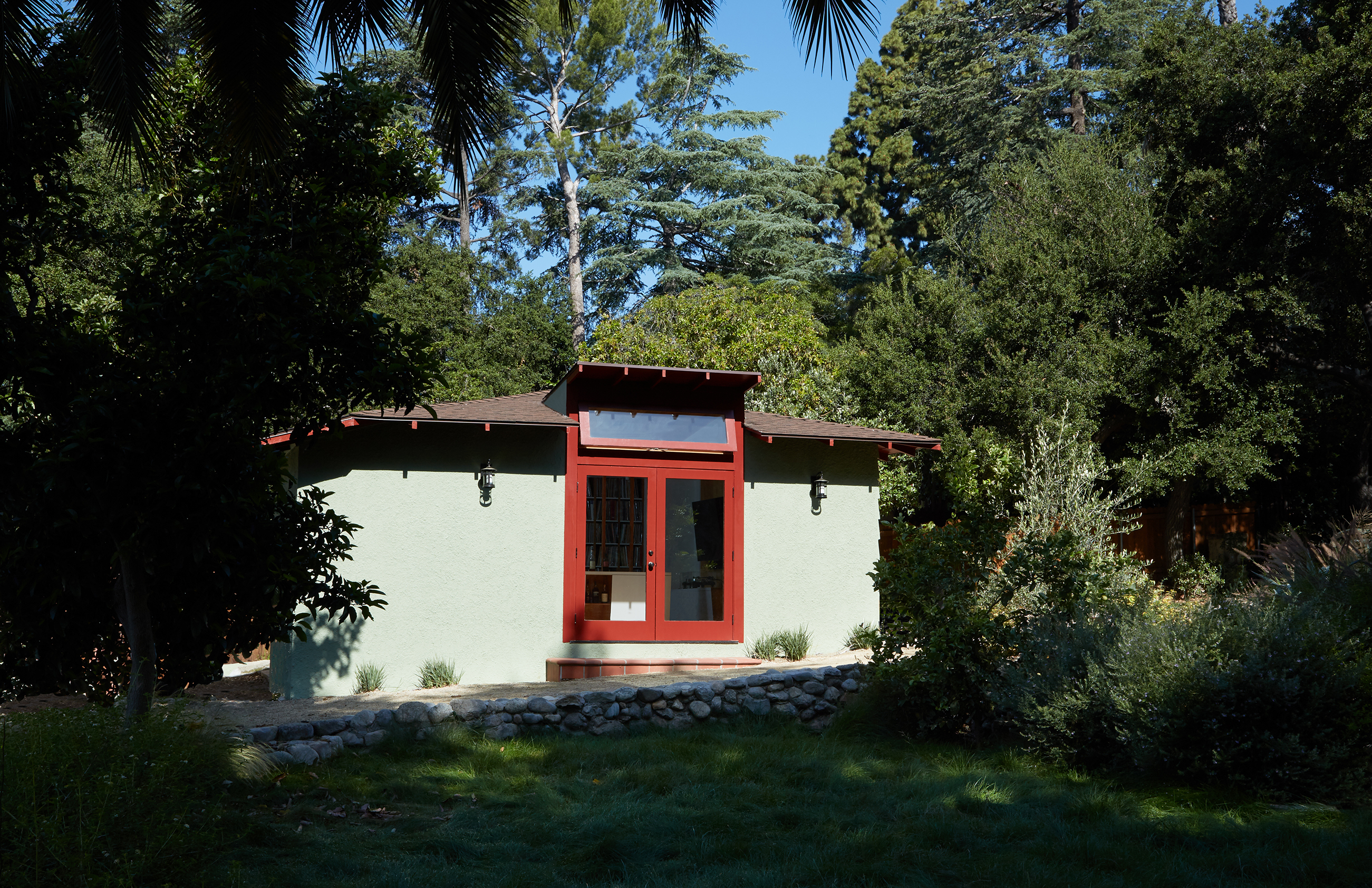 Designed and built by Los Angeles-based Knowhow Shop, this "listening studio" in Altadena (just north of Pasadena) is the perfect place to settle down and work… or be completely distracted.
The home office was built into a stunning 1930s garage, and the beauty of that structure sets a high bar for the interior.
It does not disappoint.
Inside, you'll find lots of exposed wood—reclaimed Douglas fir and ABX plywood— topped with Colorcore laminate for a minimalist design that packs a punch. There's open shelving for the owner's extensive record collection and closed storage for less aesthetically pleasing items.
The work station is bathed in Southern California sun and features just the essentials. It's the perfect, clutter-free space to crank out some weekend or after-hours work. But if you need a break to recharge, the studio offers plenty of options.
You could turn on the TV and enjoy a game. There's a beautiful bar with coffee supplies and a bourbon collection. But my personal favorite is the stereo.
Oh, that stereo.
There's something beautiful about someone who takes their hobby to its most extreme outcome. This home office features a stereo setup so nice, Mozart himself giving you a private concert couldn't hold up to it.
All of this creates a space that makes working from home a tempting option, no matter how nice your HQ is. Sign me up!
---