Office
10 Tools to Increase Interpersonal Connections at the Office
Posted May 31, 2018
By Jillian Richardson
---
---
The average American worker spends one third of their life at work. With all of that time together, we should arguably be super close with our colleagues, right? Right?!
*Crickets.*
Unfortunately, most coworkers don't have tight-knit relationships. And that's not just bad for emotional wellbeing–– it's bad for the bottom line.
According to a 2014 study conducted by LinkedIn, workplace friendships make employees feel more motivated and productive. It makes sense—a sense of community makes you feel supported, which can boost employee loyalty.
Turning your coworkers from strangers who spend all their time together to a community is a big remodeling job—and like any remodeling job, you're going to need some good tools.
Here are 10 tools for fostering connection in your workplace.
Books
Reading a book together is a great way to get your team on the same page (Get it?!). These selections, which center around community-building and the art of conversation, will teach valuable interpersonal skills, to boot:
The Lost Art of Good Conversation by Sakyong Mipham
This book is a great team read—or listen. Mipham, one of Tibet's most respected spiritual leaders, teaches readers how to lengthen their attention span, deeply listen to another person, and feel connected in conversation. Bonus: You'll learn about the Shambhala tradition, a belief in the wisdom, compassion, and courage of all beings. Please, remember this the next time someone asks you how to change the ink cartridge for the millionth time.
Price: $13.51
Crucial Conversations by Kerry Patterson
Crucial Conversations is a classic read for students in business school, and for good reason. The book teaches how to communicate clearly and calmly, even when the stakes are high and you feel like you might get crushed from the weight of the pressure.
Chapters include "How to Stay In Dialogue When You're Angry, Scared, or Hurt," and "How To Make It Safe To Talk About Almost Anything." Sounds like something any team—and let's be honest, family dinner—could benefit from.
Price: $12.47
The Art of Gathering by Priya Parker
Ready to avoid the "I'm successful and nothing is wrong" puffery of most corporate events and get your attendees to really connect? Read The Art of Gathering. Parker does an amazing job of giving insight into the "why" of taking the time to design your event for connection with tons of actionable tips.
Price: $25.20
Community: The Structure of Belonging by Peter Block
If you're looking for a more scholarly view on what brings people together, check out Community by Peter Block. Chapters dive into the power of small groups, why questions are better than answers, and designing physical spaces that support community—a topic we're quite fond of around these parts.
Price: $14.75
Table Toys
You might laugh, but plenty of companies—including Google—have a section of their office that's reserved entirely for play. It's the perfect way to give your brain a break, while looking at the world from a different perspective. Who knows, you might think up your next great idea while playing with one of these activities.
100 Questions: Work Edition
This game, created by The School of Life, is like truth or dare… minus the dare… and safe for work. But don't misunderstand—you're still going to get deep with your colleagues. A sample prompt from the deck is: "In the end, the meaning of life is centrally tied up with what you do in your work. Do you agree?" Woah. Sure, that might be a little intense, but imagine how much closer you'd feel with a coworker if you honestly shared your answers with each other.
Price: $30
TableTopics
If you're looking for a simple way to get colleagues talking, these questions are a surefire bet. More than 2 million people have bought TableTopics to get their conversations rolling, and your office should be next.
Price: $25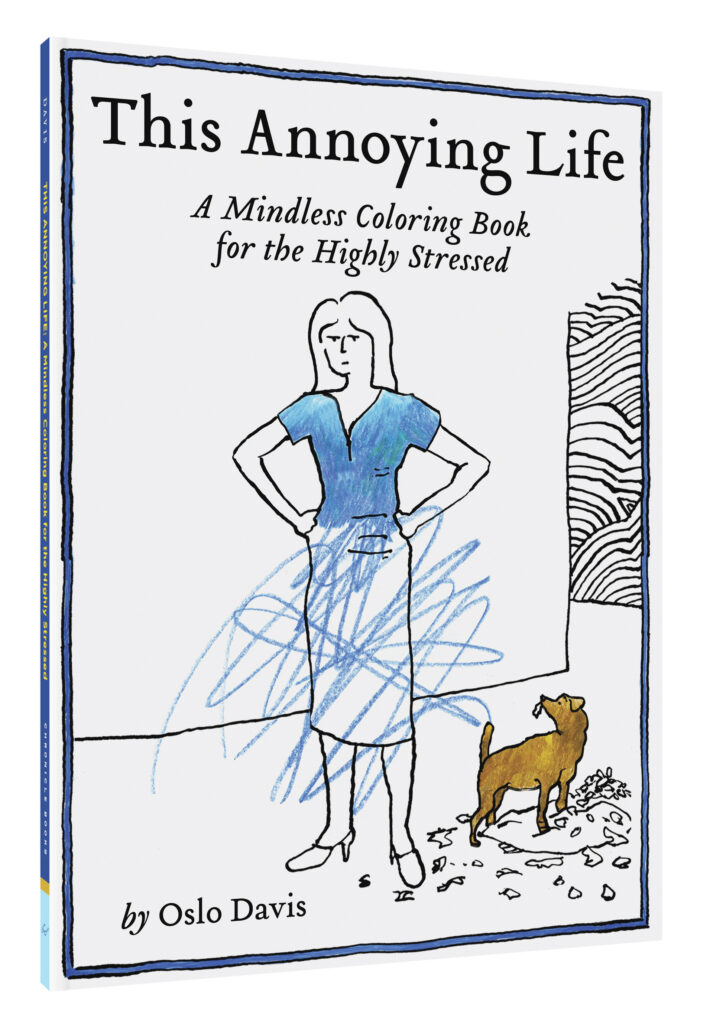 This Annoying Life: A Mindless Coloring Book for the Very Stressed
Coloring has become a trendy way for adults to let out some stress. It's about time someone satirized this trend.
Enter: This Annoying Life. You and your coworkers can laugh at pages like "dropping your contact lenses on the floor" and "assembling flat pack furniture." Feel free to scribble your frustration rather than coloring in the lines.
Price: $8.98
Activities
Jumpstart team bonding—and escape your regular routine—with one of these team outings.
Improv
We tend to think of play as an activity for children, but an NLI journal paper titled "The Healthy Mind Platter" proposes it has significant benefits for adults. Research suggests it needs to be social and provide unexpected and novel situations. If it generates laughter, all the better.
Improv checks off all those boxes. And don't worry, you don't need to commit your team to weekly sessions at your local theater. Instead, try a drop-in class and see how it feels. You'll be surprised by how quickly people start to take themselves less seriously.
Drop-in classes at The Magnet: $10  
Drop-in at the People's Improv Theater: $20, cash only
Side note: If you don't want to leave the office, check out The Engaging Educator or the playfulness workshop from The School of Life.
Storytelling
Closeness comes when you see your colleagues as humans with stories outside of your work. Storytelling workshops are a great way to make that connection happen. We recommend the corporate series from The Story Studio, based out of NYC.
Price: Varies
Sweating
If exercise is your jam, get some team workouts going with Flywheel bikes, TRX bands, or group yoga! As this Oxford study states, "moderate intensity group exercise leads to cooperative social bonds among participants." In other words, groups always feel more comfortable after they've gotten a good sweat in together.
Price: Varies
---