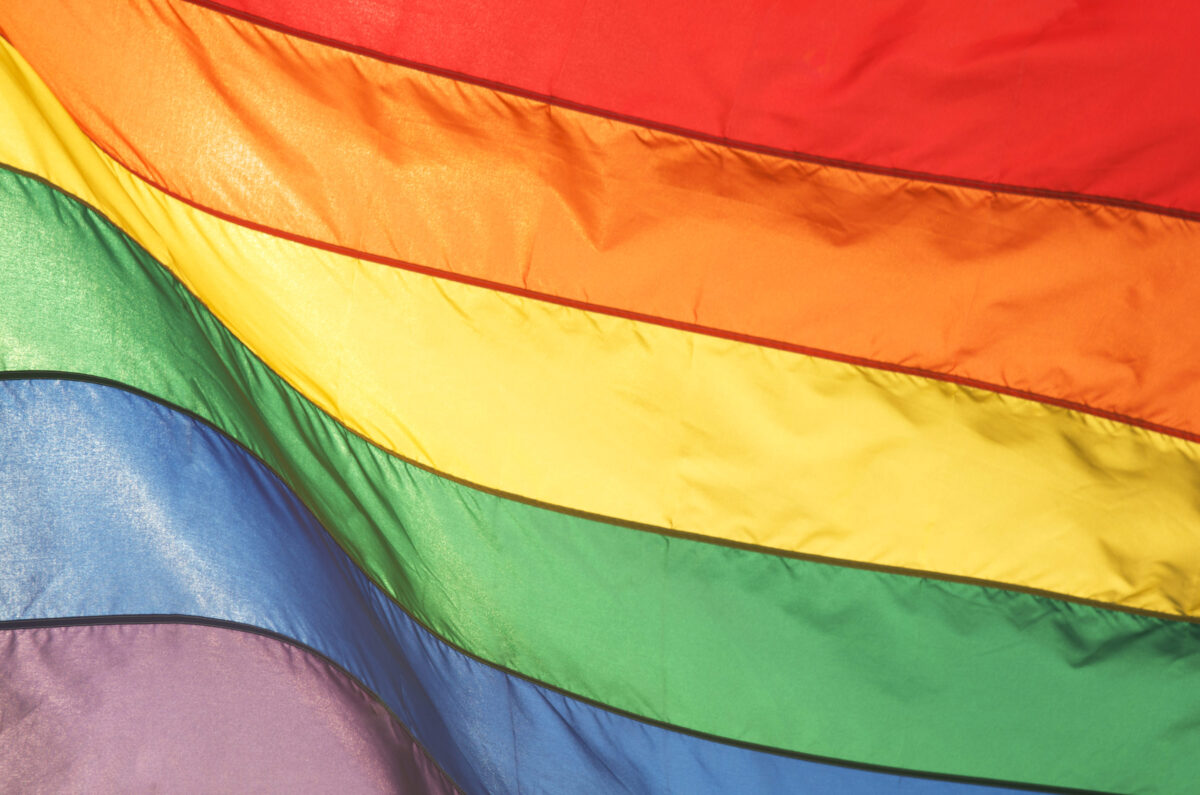 Office
From Ally to Advocate: 6 Ways to Actively Support LGBTQ+ Colleagues in the Workplace
Posted July 13, 2020
By Convene
---
---
This June marked the 50th annual Pride Month, celebrating the LGBTQ+ community's rich history and the strides that have been made toward a more inclusive world. But it also called attention to the vast amount of work still left to be done. 
One arena with a significant opportunity for improvement is the workplace. Whether you're an executive, a manager, the owner of a small business or an employee in a large corporation, there are immediate and long-term ways to support your LGBTQ+ colleagues and further inclusivity for the future. To achieve that, you'll need to become not only an ally but an advocate. 
Being an ally for your LGBTQ+ colleagues begins with a commitment to ending the inequality experienced by the LGBTQ+ community at large. It means that you stand in solidarity against the oppression and injustice that functions in our culture. It also means that you're educating yourself on the biases of privilege, examining the way different intersections of identity impact how people are treated, and are working to unlearn and undo this thinking. 
To be an advocate mobilizes your support. It translates ideas and a desire for progress into tangible actions. It starts with personal behavior—like speaking up in a meeting about a lack of diversity among current employees or key decision makers—and ripples outward, shaping the policies of organizations, the influence of industries, and ultimately, igniting systemic change. 
As a part of Convene's #BringPRIDEHome campaign, we hosted a virtual panel to discuss workplace inclusivity and actionable ways to work towards it. Moderated by Convene's Director of Regional Marketing, DC AJ Dronkers, the panel featured Theresa Moore (Vice President of Client Management & Delivery at Blackrock), TJ Chernick (Director of the National LGBT Chamber of Commerce for New York), Michael Dumlao (Director of Brand for Booz Allen Hamilton), and Khaliah O. Guillory (founder of Nap Bar). Speaking from personal experiences and professional expertise, the conversation offered invaluable insight on ways to foster an equal, equitable and inclusive workplace, and why it's so beneficial to e employees—and even to your business goals. 
So, how do you invest in your LGBTQ+ colleagues, your workplace, and the inclusive future you want to see? Below are six ways to do just that. 
Listen to Your Colleagues & Dedicate Yourself to Learning 
It's essential to make space for your colleagues to adequately express their concerns. And it's equally important to embrace the difficult and often critical nature of these conversations. "Don't run from awkwardness," Theresa Moore emphasized. "Feeling uncomfortable should be the new norm and should be expected."
But the work doesn't end with listening—you have to actively educate yourself and help facilitate education within your organization, too. "Make sure you're not putting all the burden of dismantling systemic oppression on the people that are being oppressed," Michael Dumlao said. "Instead, actually take it upon yourself to educate yourself."
One great way to help achieve this? Find LGBTQ+ mentors inside and outside your organization who can help educate your team and impact change. 
Speak Up & Remain Vocal—Especially If You're in Leadership 
If you find yourself taking part in a meeting where the LGBTQ+ perspective is omitted from the conversation or see a project underway that falls short in its diversity, speak up. By voicing your concern, you will not only interrupt further exclusion from occurring, but you will help reframe existing processes to become inclusive. 
Being vocal is crucial for employees of all levels, and particularly so for executives in your organization. "You have to be vocal," TJ Chernick said of leadership. "And if you're not chasing that cognitive dissonance and the awkwardness, then you're not doing it right."
Set Long-Term Plans & Start with Immediate Actions 
Just as you would work toward any other business goal, enhancing inclusivity in your workplace will require a thoughtful plan of approach. But don't let your long-term goals stop you from taking action today. Instead, design a forward-looking plan that includes immediate action items, and start implementing those now. 
A quick and easy way to begin? Encourage your employees to include pronouns in their email signatures, as Chernick and Dumlao suggested during the panel.  
Incite Organizational & Structural Change
Listening, learning, and even speaking up are all important, but they need to inspire structural change to create lasting inclusion. "Equity division, whether growing the pie or cutting the pie differently, has to tangibly be different for these changes to be systemic and to last beyond the wave of social outreach right now," Moore underscored. 
What does that equity division look like inside an office? "Putting people in seats that are making a difference and representing the communities you're looking to engage with," she explained. 
But there are other less visible ways your LGBTQ+ colleagues can be excluded from corporate ideology. Rethinking your company's language—from the dialogue used over email, to any consumer or client-facing rhetoric—and the scope of corporate benefits, can establish positive structural change and ensure that all employees are included. 
Show Your Support Beyond the Office
Creating the change you want to see in your workplace can actually come to fruition with actions outside the office, too. By sponsoring, attending, and participating in events that support the LGBTQ+ community, you won't simply be doing the important physical and financial work of mobilizing your support, you'll also expand your network within the community. These events will serve a great platform for recruiting new employees, as well as spreading the word about your commitment to diversity. 
And by volunteering with local arts-based organizations, your investment in inclusivity will help empower the community at large. Setting up team outings to volunteer at a local theater, or raising funds for different arts-based groups are great ways to get involved. "Support people who create culture," Dumlao encouraged. "Honoring that storytelling helps get us where we want to be in terms of equality.
Create a Welcoming & Accepting Atmosphere 
Truly embracing the queer community in your workplace, and giving LGBTQ+ colleagues the opportunity to bring their full selves to the offices enhances the daily experiences of all your staff. And it isn't just good for your company's culture—it is good for business.
Within an organization, greater inclusivity will support both employee performance and business success. Chernick added that "if you look at each employee as an investment, and they're afraid to bring some aspect of their person to their job, then you're not getting a full investment, which is just bad investing overall."  
"The moment I came out, my team went from an average performance to an A-1 performance," Khaliah O. Guillory, a former C-level executive in the finance industry and current founder of Nap Bar, shared. "But the best part about it is that they were comfortable in their skin, and that they could show up as they were because they knew that I wouldn't just tolerate them, I would celebrate them."
Together, these separate actions will not only create a more supportive and consciously inclusive workplace—they'll inspire significant cultural change, both within the workplace, and in the world. 
To watch the full panel, please visit HERE. 
---